Effortless Report Review with AD FastReporter
Experience the ease of viewing and reviewing reports before distributing them. Ensure accuracy and completeness with our intuitive grid view format.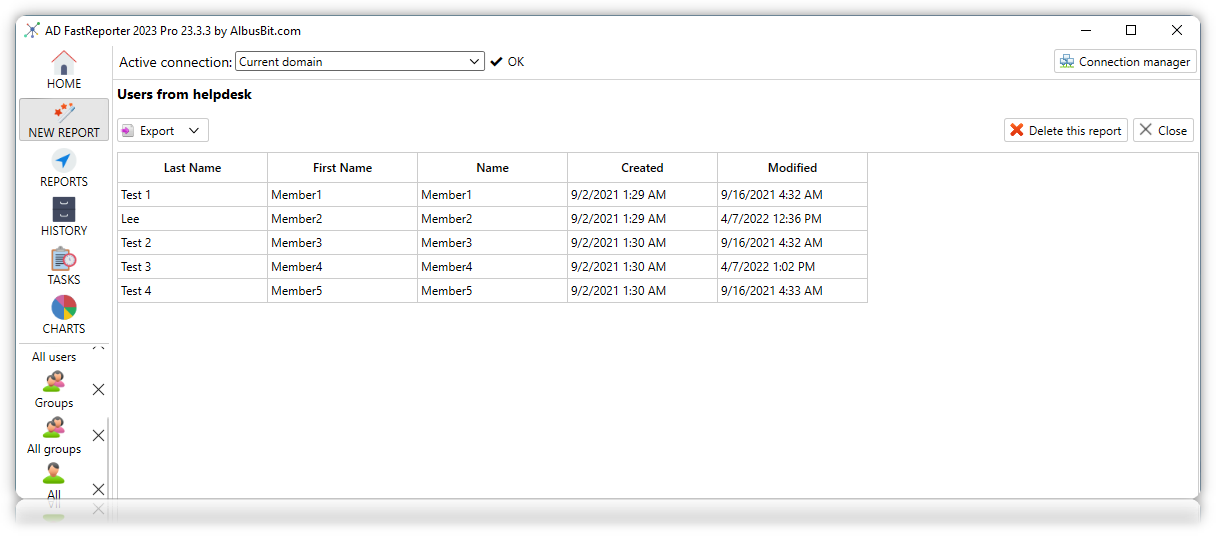 Review Reports with Confidence
AD FastReporter lets you quickly review reports in a grid view that displays all relevant information in an easy-to-read format. This allows you to double-check your reports for accuracy and completeness before sending them out.
Error-Free Reporting
With the ability to view and review your reports with ease, you can ensure that your reports are error-free and ready for distribution. With AD FastReporter, you can deliver your reports with confidence, knowing they are accurate and complete.
Designed for Your Convenience
AD FastReporter is designed to make your Active Directory reporting as convenient as possible. From generating the reports to reviewing and distributing them, every step is streamlined for a user-friendly experience.
Get a Glimpse of AD FastReporter
Discover how AD FastReporter's intuitive grid view can enhance your report reviewing process. Check out our intro video below.
Ready for a Streamlined Report Review Process?
Experience the power of AD FastReporter today. Download the free version or request a trial key to unlock Pro features for 7 days. Embrace a new standard of convenience in your Active Directory reporting with Albus Bit.
---
Use of this site constitutes acceptance of our Privacy Policy and EULA. Copyright © Albus Bit SIA