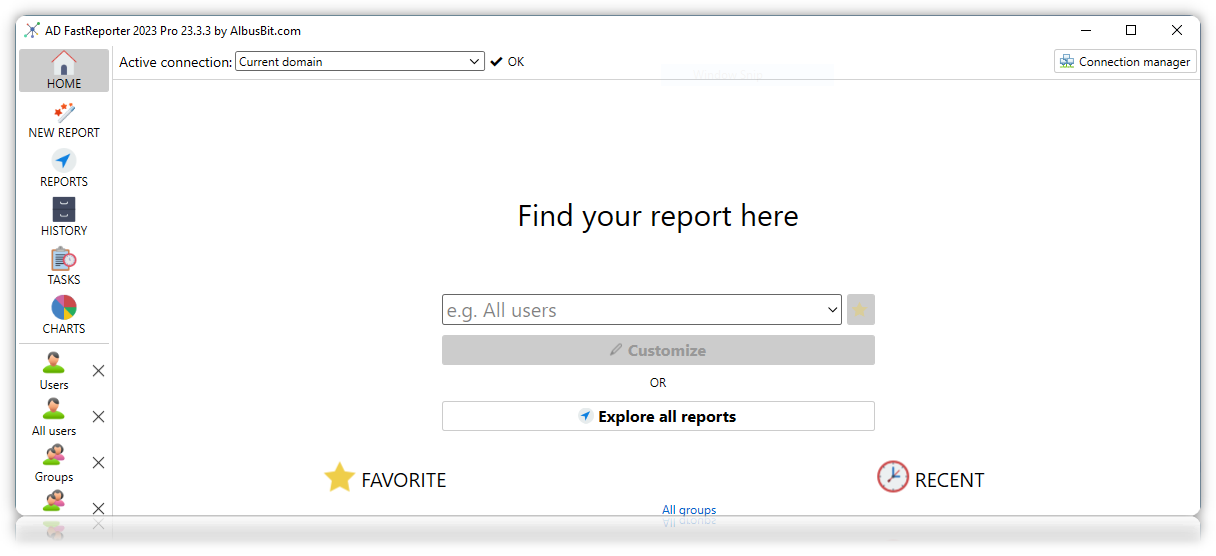 Intuitive, User-Friendly Design
With AD FastReporter, you don't have to be an IT expert to generate comprehensive Active Directory reports. Our tool is beginner-friendly, offering a user-friendly design that allows you to navigate easily and access the information you need promptly. Say goodbye to confusing, cluttered interfaces and say hello to simplicity and speed with AD FastReporter.
Unmatched Functionality
Perfect for consultants and junior sysadmins, AD FastReporter is not just about a simple-to-use interface. It's packed with powerful features to cater to your needs. With the Pro version, enjoy the ability to export reports to seven file formats, automate report generation and distribution, create custom report forms, add custom report fields, view generated reports archive, and access Pro-only report fields and built-in report forms.
Experience AD FastReporter
Get a firsthand look at our simple-to-use Active Directory reporting tool in action. Watch the video to understand how AD FastReporter can help streamline your Active Directory reporting.
Ready for Simpler, More Intuitive Reporting?
It's time to take control of your Active Directory reporting. Experience the power of a simple-to-use Active Directory reporting tool with AD FastReporter. Download the free version or request a trial key to unlock Pro features for 7 days. Embrace the power of intuitive, speedy reporting with Albus Bit.
---
Use of this site constitutes acceptance of our Privacy Policy and EULA. Copyright © Albus Bit SIA