Add Custom Fields with Ease in AD FastReporter 2023
Enhance your reports with custom fields. Go beyond the standard Active Directory fields and include all the information you need with AD FastReporter 2023. Adding custom fields has never been this straightforward.
Customize Your Reports
AD FastReporter 2023 enables you to add custom fields to your reports. Include additional information beyond the standard fields available in Active Directory to create reports tailored to your specific needs.
Easy-to-Use
Adding custom fields is a breeze with AD FastReporter 2023. Just specify the field's name, description, LDAP attribute, and field type. Our intuitive interface makes this process smooth and easy.
Flexible Reporting
You can specify which report categories the custom field will be available in. This flexibility allows you to include the custom field in the appropriate reports effortlessly.
See How Easy It Is to Add Custom Fields
Check out how easy it is to add custom fields with AD FastReporter 2023.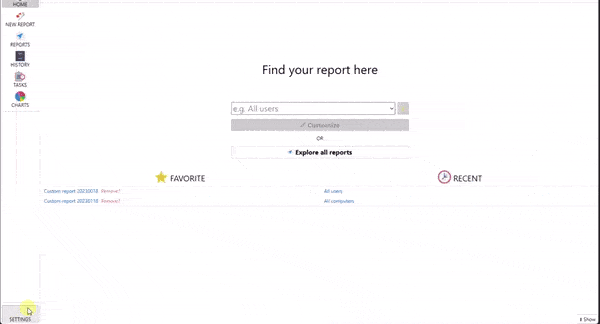 Ready to Customize Your AD Reporting?
Experience the convenience and flexibility of adding custom fields with AD FastReporter 2023. Download the free version or request a trial key to unlock Pro features for 7 days. Customize your Active Directory reporting with Albus Bit.
---
Use of this site constitutes acceptance of our Privacy Policy and EULA. Copyright © Albus Bit SIA